An experienced graphic designer is always a great asset for your business. Our extensive portfolio of high quality graphics is proof of the successful results achieved for our clients since 2007.
A graphic designer near you
Xpressions is a Sydney based creative design studio offering an extensive variety of graphic design services. Our clients range from small companies to large corporations in Australia and overseas.
We have developed graphics, eye catchy brochures, memorable logos, product catalogues, flyers, large format banners and practically any print material you can imagine.
Throughout the years we have developed a strong relationship with businesses that still come to us for their graphic design projects since we started more than 10 years ago.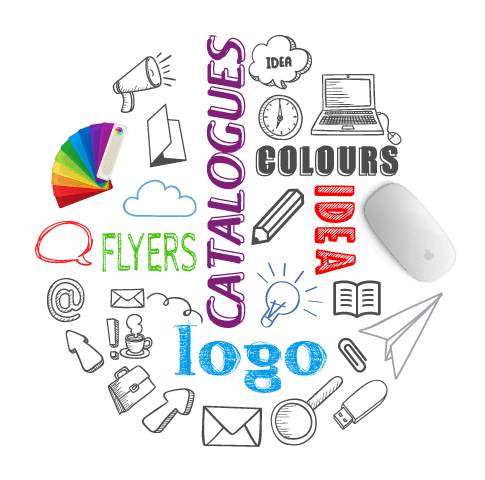 Screen sharing : Communication is key


By using the latest software technologies for graphic design, you can see in real time what we are doing on our screen from virtually anywhere in the world. By participating in the design process, we can reduce the number of revisions needed, shortening lead times and reducing the overall cost to the project.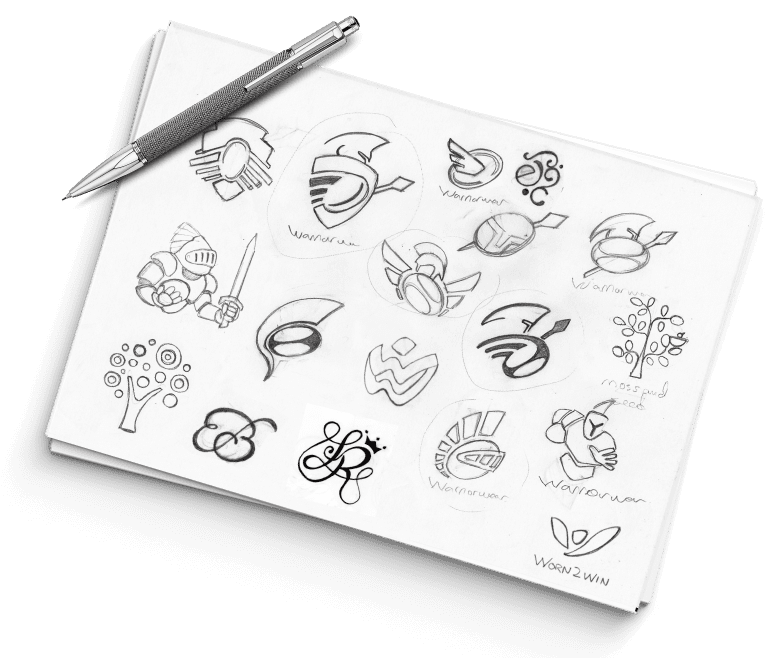 Memorable logos
We have extensive experience designing the corporate image for various businesses across the globe. Browse through our logo design portfolio of more than 100 logos to see the quality of our work and why people come to us for the design of their corporate image.
Our logos are custom designed and tailored to your business needs. We can help you design your logo from scratch, refresh your current one or fine tune the sketch you have drawn to turn it into a beautiful logotype for your business.
If you are looking for an affordable graphic design agency to work on the design of your corporate image or you need some innovative graphic design services for your business contact us today.
Professional looking stationery
Feel proud when you hand out your business cards or send a letter to your customers. Every detail counts when it comes to making your customers remember you.
Our graphic design team will develop the business cards that will make your business stand out. Your business cards and stationery are part of your corporate image and the way your customers perceive your business. An appropriate integration of your corporate colours and graphics communicate consistency and highlights the strength of your brand.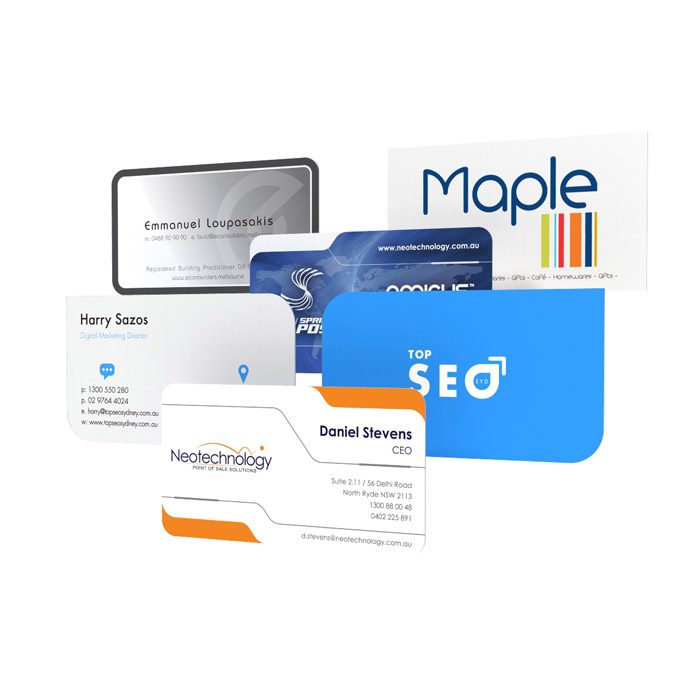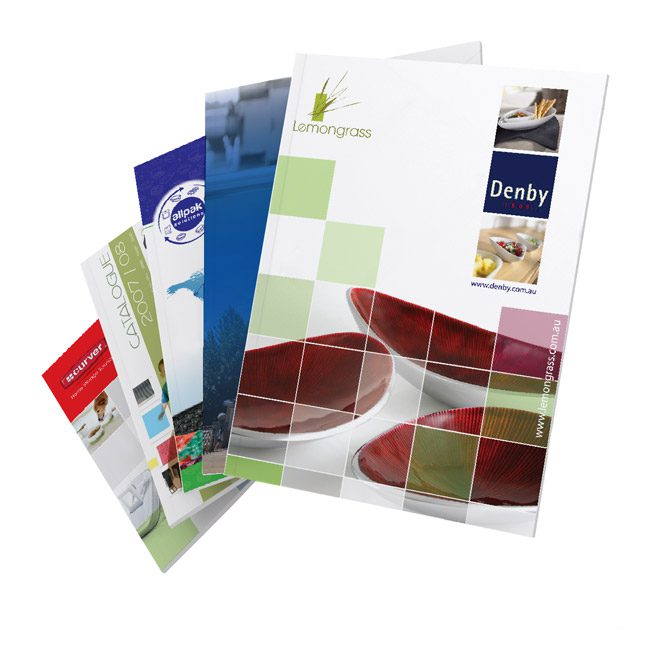 Creative marketing material
Your catalogue, flyer or brochure could sell more effectively and give you a better Return on Investment if it is designed professionally. A more stylish looking document with cleverly organised and presented information reflects the values of your brand and the quality of your products or services.
Browse through our portfolio of catalogues, flyers and brochures to see the great designs we have done for other clients.
If you like the idea of working with a friendly bunch of passionate, pro-active and award-winning experts, who are amazingly good value… then you've come to the right place.
Large format graphics
Our team of graphic designers have extensive experience in large format printing. We understand the technical requirements for printing in large format and have  the right tools to do it.
We can assist you with the design of a portable pull up banner, large signage or even the graphics for your new exhibition stand. Our prices are very competitive as we have partnered with local and overseas printers that offer us discount prices.
Contact us today to discuss your requirements and we will be glad to assist you with your project.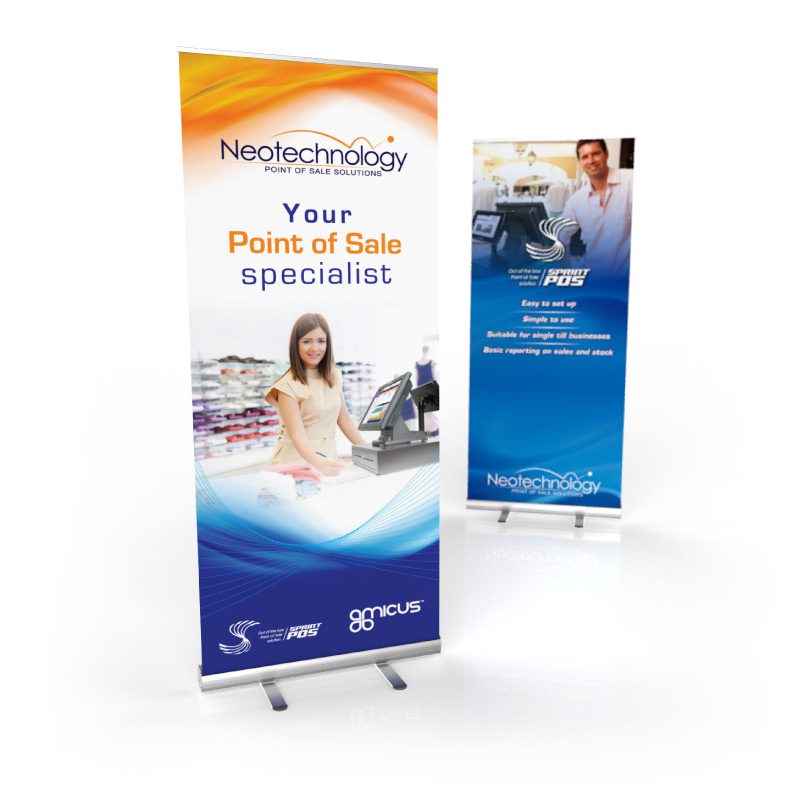 I highly recommend Alex, he is a perfectionist!!! Thank you so much for all your work
Mina Hadi
Soothing care dental

"Xpressions has developed 5 logos so far for various businesses, this is how happy we are with the results."
Kate Dobson
Slamstyle

"Thanks a lot for the time spent with our logo, I will be recommending you to my colleagues."
Rory Singer
Coolpod coolers

These designs are fabulous, we are so very happy with what you have designed.  The hard part is deciding which one we like the most.  Can I get back to you by next Monday?
Steve
Sovative

"Well done Alex, looking forward to work with you on the next project"
Nick Theodore
Adori Leathergoods

"Our logo looks better than what we expected, that is exactly what we were looking for "
Mark Wilby - Principal
Sageleaf catering

"The quality of concepts presented was amazing. Well done, I am really happy with the look of our new logo"
Dimi Loupasakis
Event Boutique Company

At Maple we are very happy to work with someone that is able to deliver good quality of service and creativity "
Sue Castelow
Maple Homewares