We have extensive experience designing banners for exhibitions, public events, signage and stands as well as technical knowledge on large format printing.
Banner design & printing service
We design and print banners in practically every size and formats. Our team of designers can provide you with the best layout and graphic design that will engage with your audience. We have teamed up with local and overseas printers to provide you with the quote that best suits your budget and timing. Alternatively if you prefer using your own printer we will give you the files in print ready format.
Pull up banners are very popular for trade shows, exhibitions and public events where size, practicality and low cost are critical.You can carry them around and extend them up when needed.
They help grab the attention of people by presenting strong selling points about the company. The text used must be short while the graphics simple and well positioned for high visibility. The printing cost varies depending of the size and material used.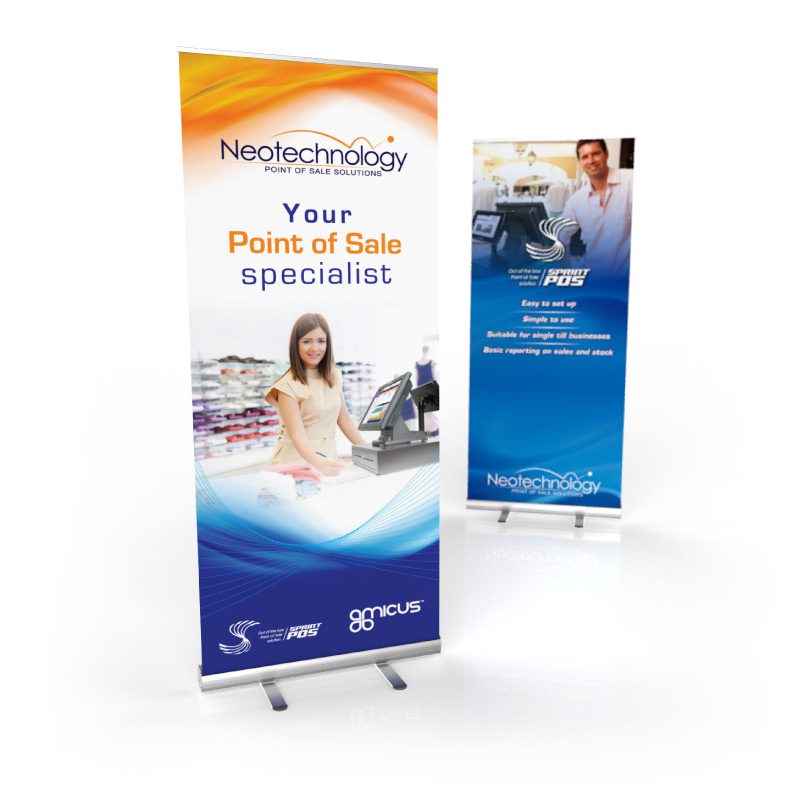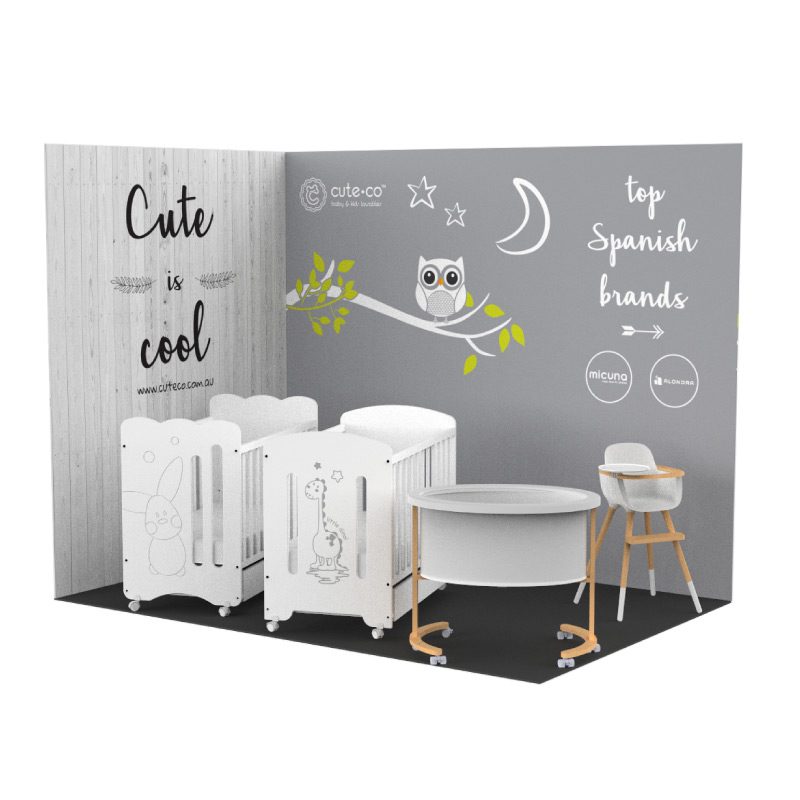 Exhibition stand banners
For large format banners that can be used as signage or for stand walls we can advise you on the materials and finishes that will achieve the best visual impact.
The selection of material used must be made based on the place where the banners will be used (indoors or outdoors), how they will be positioned and the distance between the viewer and the banner itself which will also determine the size of elements like text and key graphics.
We will provide you with a 3D visual of the finished product in use so you can make sure they look the way you want them. Contact us now for a quote on the design of your banner.

I highly recommend Alex, he is a perfectionist!!! Thank you so much for all your work
Mina Hadi
Soothing care dental

"Well done Alex, looking forward to work with you on the next project"
Nick Theodore
Adori Leathergoods

"Our logo looks better than what we expected, that is exactly what we were looking for "
Mark Wilby - Principal
Sageleaf catering

"The quality of concepts presented was amazing. Well done, I am really happy with the look of our new logo"
Dimi Loupasakis
Event Boutique Company

"Xpressions has developed 5 logos so far for various businesses, this is how happy we are with the results."
Kate Dobson
Slamstyle

"Thanks a lot for the time spent with our logo, I will be recommending you to my colleagues."
Rory Singer
Coolpod coolers

These designs are fabulous, we are so very happy with what you have designed.  The hard part is deciding which one we like the most.  Can I get back to you by next Monday?
Steve
Sovative

At Maple we are very happy to work with someone that is able to deliver good quality of service and creativity "
Sue Castelow
Maple Homewares